We provide Enterprise Risk solutions and consulting to help you run your business with confidence.

CyberRisk Solutions Approach
We have developed an Enterprise Risk Management approach that is a proven business driven process to manage information risk and protect the enterprise and its People, Processes, Technology and Facilities: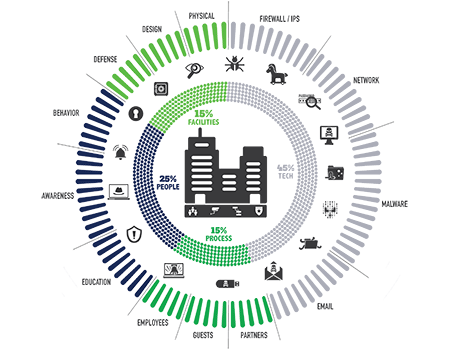 It's not enough to just focus on technology for security. A Cyber Security Strategy missing any one of these threat vectors is compromised.
The human operating system is still the most vulnerable and yet most valuable asset in any business. We can develop training and technology strategies to protect from malicious insiders as well as well-intentioned mistakes that can cause irreparable damage to your organization.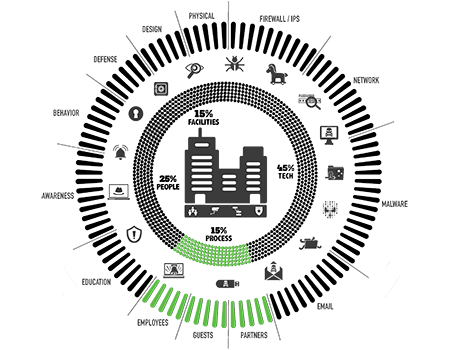 Operations across the organization must be run with a diligence to risk management, process efficiency and protection. Vendor risk is one of the largest attack surfaces in today's environments. We tend to compliance controls and manage processes across the entire enterprise.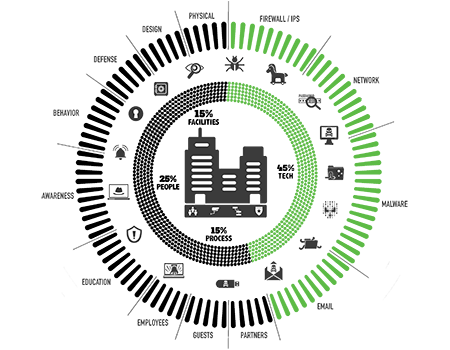 At the core of a CyberRisk strategy will be the proper technology solutions. The threat landscape today is so vast that most businesses find themselves unable to keep up. 24×7 monitoring and management of security devices is the only weapon against the threat.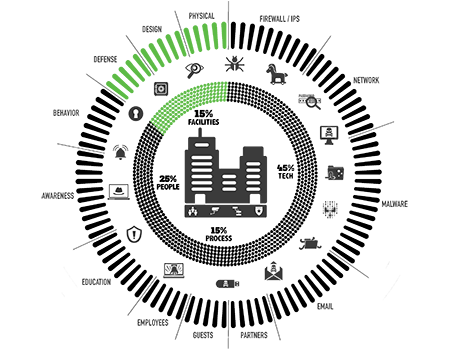 Giving people confidence in their safety at work makes a better work environment and as well as protects the organizations assets. The days of simply protecting the perimeter of your digital assets are falling away as your data is on laptops, smartphones, tables and thumb drives… or perhaps in the cloud. Organizations must have a comprehensive visibility into the facilities and the assets at risk and the technology in place to protect them.
The Right Tools For The Right Solution. Every Time.
Our Services & IS Solutions:
 Our Enterprise Risk Management (ERM) approach is a proven business driven process to manage information risk and protect the enterprise and its People, Processes, Technology and Facilities. Our ERM offerings are broken down into the following areas: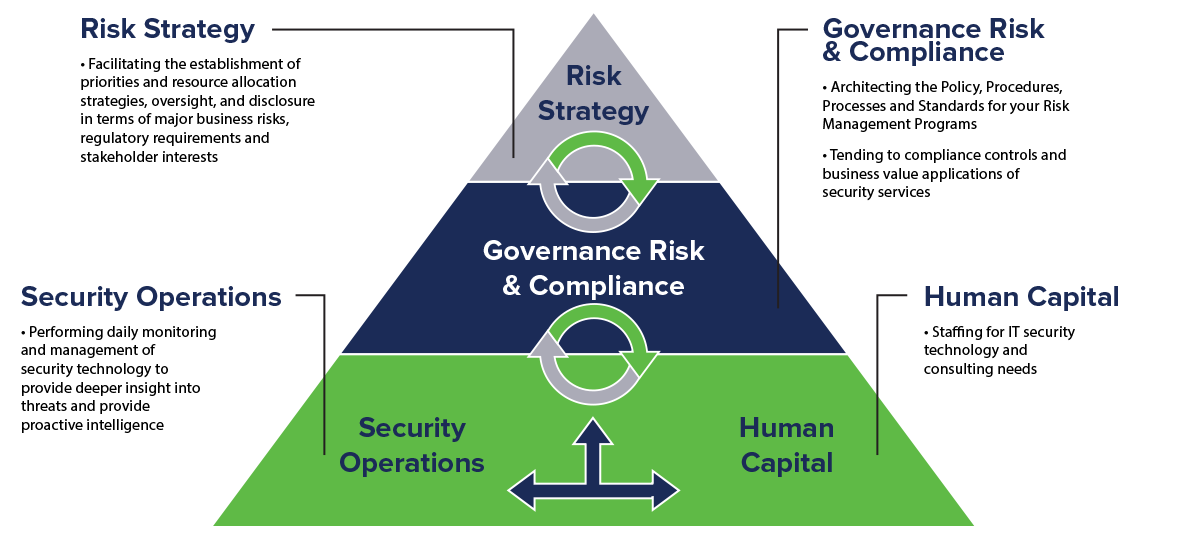 Risk Strategy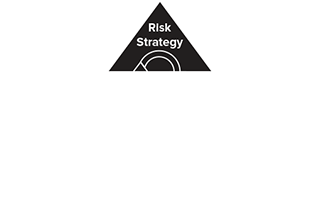 Enterprise Security Road-map

Virtual Chief Security Officer

Risk Program Management

Risk Advisory Services
Governance Risk and Compliance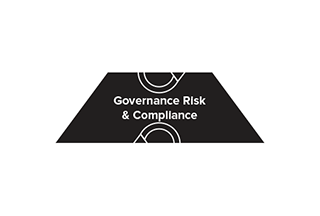 GRC Program Development

Vendor Risk Management

Incident Response

Business Continuity / Disaster Recovery

Information Security Policy / Procedures

Compliance & Audit (PCI – HIPAA – SOX – SEC – FFIEC)

Software Security Assurance
Security Operations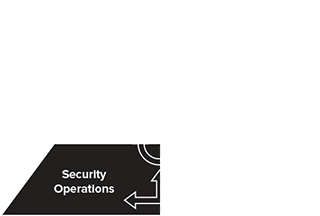 365x24x7 Security Incident and Event Management
Network Security Compliance Monitoring and Reporting
Correlated event analysis & immediate threat notification
Change management to adopt security best practices
Compliance & security risk reviews and reporting
Human Capital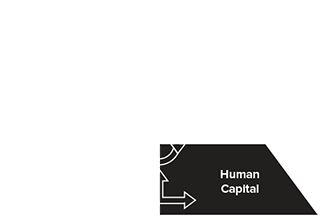 Permanent and Temporary Placement
Security Technology Staffing
Limited Engagement Consulting
Security Remediation Staffing
Auditing and Reporting

Let's Talk!

If Security, Peace of Mind, and Confidence is Your Thing… then let Us do Ours!